My attitude toward my 15-month-old these days is kinda like her view of the vacuum: a little terrified, a little unsure, but mostly full of awe and love. Every day she's doing something crazy (playing with toilet water), or genius (opening doors), or completely stereotypical (throwing her blueberries on the floor and demanding fresh ones).
During these glorious, action-packed days, I find myself humming the same tunes during each crazy episode. It's become a bit of a playlist if you will. A mommy playlist to remain sane during the typical shenanigans my toddler throws at me on the daily. So I thought I'd share in case you need a familiar tune to jam in your head whilst dealing with your kiddo.
1. When your daughter refuses to eat anything but crackers and bananas and you go all Michael Jackson on her...
2. When you're in the middle of a store and your child has an embarrassingly loud meltdown because... well, you really have no idea....
3. When your child just really really really wants to touch that really really breakable thing in your friend's house or play with the toilet water or eat soap, you go Ba na na na na na na na na....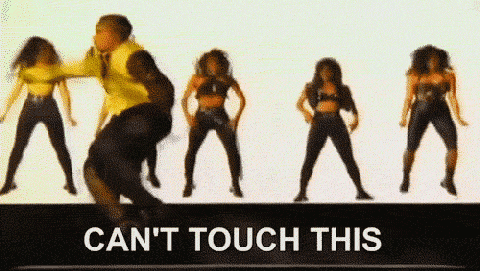 4. When it's 5 o'clock and your husband tells you he's on his way home, and you realize uhhh...
(Runs to the bathroom to put on deodorant and fresh clothes in a lame attempt to disguise your man stench and the fact that you've been in jammies all day.)
5. And when you actually DO put on makeup and a bra during the week, you're like...
6. When you're about to collapse in a puddle of tears because you're tired and cranky from dealing with a tiny, cranky, logicless version of yourself all day, but you don't want your baby to know...
7. When your toddler does something adorable, you're all...
8. When your husband tells you that he's going to be really late and won't be there to give her a bath or put her to bed...
9. When you somehow manage to keep your baby alive and well while actually getting something accomplished around the house, you're all...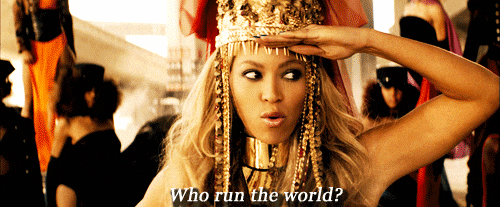 10. But mostly, you overlook T-Swift's romantic intentions and sing (often while squeezing her rosy, yogurt-covered cheeks)...