I'm a fantastic fibber. I lie about my weight, my bra size, and how many McDonald's fries I've pounded on a daily basis. So how bout a grand ol' linkup so y'all can call me out on these shenanigans? Two truths and a lie. Link up with
Sar, Alexa, Lo,
and me!
1.
I graduated with a whoppin' 16 people in high school. It was like that one bizarre TLC show "19 Kids and Counting." All the plaid and pleated skirts, just not all the kids.
2.
My first kiss was after hours at school, near the lockers. I was 14, and did not know what to do with my hands! ("I guess I'll just put them in my pockets...") It was 2.2 seconds long (yes, I counted), and a teacher just so happened to be walking by as we made our way to Puckerville. The principal did not approve... we were busted.
3.
Grahm and I were long distance for the first 5 months of our relationship. Yeah, I know--- desperado losers. He was in Florida winding up his degree, and I was in Oklahoma finishing mine. Eventually, we strapped on our "big girl-boy relationship panties" (weird mental image) and lived in the same town.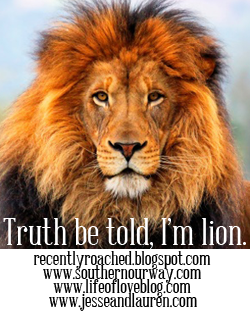 Alright, alright. You caught me. They're all truths. (I'm failure at my own linkup.)
I was definitely that plaid-wearing, private schooler who pecked her high school boyfriend after her guitar lesson at school and totally got caught in the not-so-glorious process. Embarrassing. If you're gonna kiss for the first time, have half a brain cell to not to do it at your Christian school. Sheeshkabobs.
Grahm and I were long distance, which I don't recommend. At all. We were both incredibly poor, so I don't know how we made the 17-hour trip to see each other as often as we did. Somehow, it worked. And his bony little hip is forever chained to mine.