Link up with the lovely Katie and me!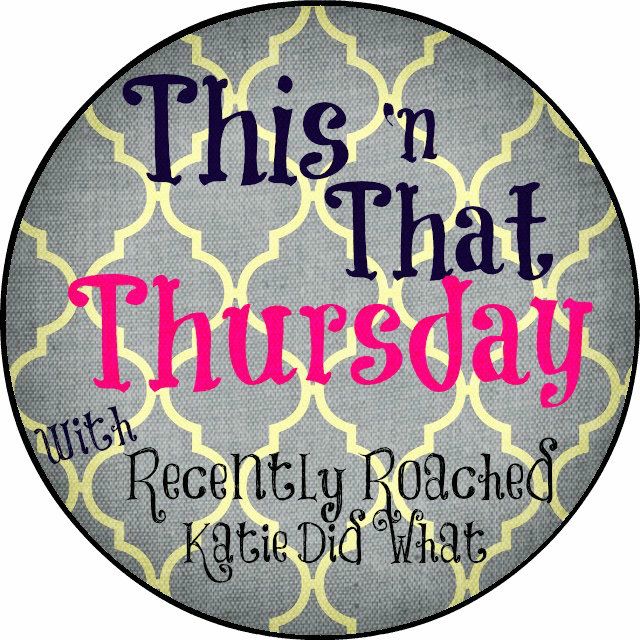 THIS is a warning: Nothing in here is blog worthy. It's about as useless a wart on a log.
Lately I feel like I need a two-hour nap every hour, on the hour. I'm not exactly
THAT
busy, just tired like an elderly lady trying to mask her boo-coos of vericose veins with a calamime cream.
It's a combo of going back to work, trying to organize my empty house, and starting to run again in
THIS
bunzippity-do-da cold (OK, cold for Mexico). Not to mention I stopped my absurd soda intake.
THAT
was probably a ginormous mistake. But who wants kidney stones? I'm petrified of birthing a little rock baby.
Somebody teach me how to like coffee. Please? The amount of sugar I slapped into my mug
THIS
morning reached diabolic diabetic levels. I have to go all
Braveheart
on the stuff if I actually want to put the bitter, grown-up drink in my mouth. Freeeeedoooomm!
The hus-bun is too much of a coffee snob to help this coffee noob. I want to like it; I really really do. But everything in my
fetus taster-buds
is crying out in pain. I mean, how many times do you have to force feed myself until I've acquired
THAT
seemingly acquirable taste?
My idea of coffee is this chocolately mocha chunk stuff, which is probably worse for me than a large Dr Pepper every day. Somebody help.