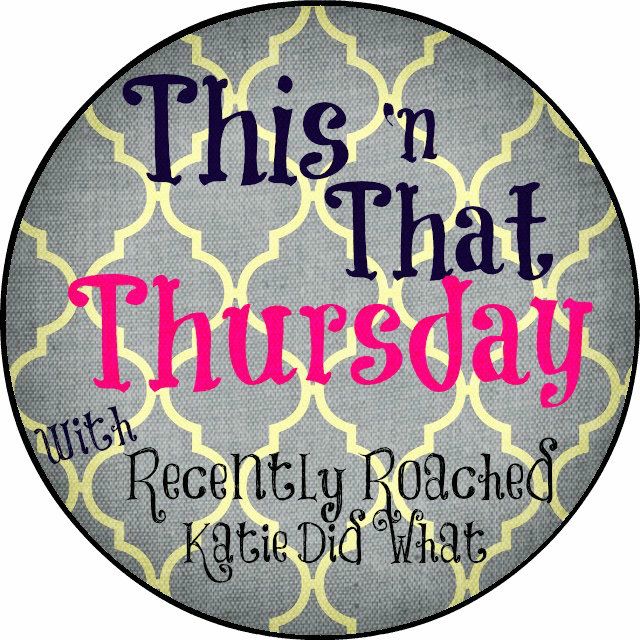 I'm tired THIS Thursday. I smell (sleeping is better than showers). And I may or may not have gray splotches all over my legs right now. I look like a baby whale with the chicken pox. (When I asked for my pasty skin to have some color, THAT wasn't what I had in mind.)
I think I have carpal tunnel from all the painting we did last night. Boy howdy, tie me down and hit me with THIS bag of ice cause my fingers are barking. We decided to coat the entire downstairs with the beautiful gray we picked out, even the kitchen. THAT's great. And not painstakingly not-so great. Because now, we have so much to do. It's never ending, I tell you, like Kim Kardashian's buns.
Just call me the boring, bland Picasso.
We did, however, break a mirror last night (on purpose), so I'm not sure THAT the next 7 years will be donuts and rainbows for the Roaches.
I'm so looking forward to THIS Monday, even though I will have
terrifying memories
. Praise the Lord for holidays. I plan to celebrate MLK day by expressing my freedom to eat whatever I want in my fridge (and then some) and, you guessed it, painting some more.
Paint party, anyone?
Link up with the beautiful Katie and me today!