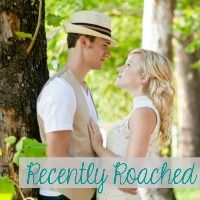 Over a year of blogging and I'm finally figuring these shenanigans out. Scratch that. My sweet friend,
Kristen
, is figuring it all out for me. Thanks to her patience with my tedious demands ("Is there an extra space there?" and "Can you move it all to the left-hand side?"), my little blog had a glorious face lift.
(When my crotch biscuits are all saggy and draggy, I'm gonna wish an actual face lift was this easy.)
Seriously though, Kristen is a God-send for blonde bimbos like me who think HTML is the equivalent to Star Trek lingo. (Is it Cling On? See, I don't even know.) I wanted the ol' blog to get prettied up, and this fine lady made all my dreams come true.
(OK, that's a lie. She didn't have Ryan Gosling hand deliver my new blog on a platter of cupcakes. Darn it.)
Go check her out
(
here
)
and have her beautify your little web site. Your buns will be glad you did.
Finally, I have a button. Hit me (not really, I bruise like a prune) up if you wanna swap, and I will give you the test to see if you qualify... (You do.)